Toulouse keeps right wing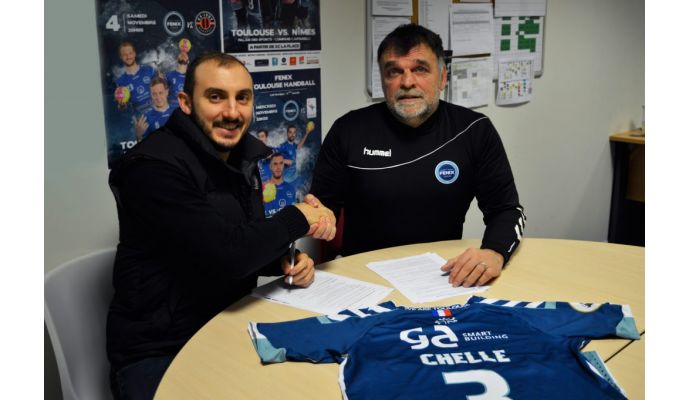 Photo: www.fenix-toulouse.fr
Written by: Rasmus Boysen
The French League side Fenix Toulouse has extended the contract with the French right wing Pierrick Chelle to 2021.
Pierrick "Picou" Chelle arrived in Fenix Toulouse as a 15 years old youth player in 2004. The 28-year-old French right wing has since then played 214 matches and scored 449 goals and has become an experienced and important player of the ambitious French club. Now, he has extended his contact with Fenix Toulouse with 3 years to the summer of 2021.
"First and foremost, I want to thank the staff who have put their trust in me for all these years. My attachment to this club that has seen me grow is dear to me, renewing my contract was therefore obvious. We still have a lot of adventures to live together to bring the club to the level it deserves. The fans will have to support me a little more," "Picou" states in a press release from Fenix Toulouse.
Fenix Toulouse is at the moment placed 7th with 13 points in 12 matches.