The first initial squad of Dinart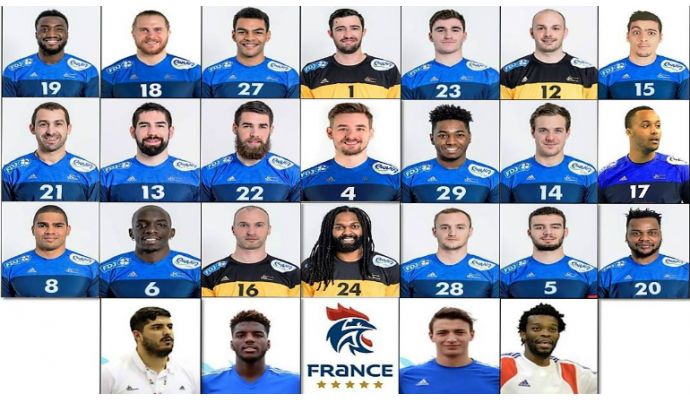 Photo: experts-handball.com
Written by: Rasmus Boysen
The new French national coach Didier Dinart has chosen his first 25-man initial squad.
The list:
Wings: Luc Abalo (PSG), Michaël Guigou (Montpellier), Benoit Kounkoud (PSG), Arnaud Bingo (Montpellier), Yanis Lenne (Sélestat)
Backs: Valentin Porte (Montpellier), Nedim Remili (PSG), Xavier Barachet (PSG), Dika Mem (Barcelona), Adrian Dipanda (Saint Raphaël), William Accambray (PSG), Mathieu Grebille (Montpellier), Timothey N'Guessan (Barcelona), Olivier Nyokas (HBC Nantes)
Playmakers: Kentin Mahe (Flensburg-Handewitt), Daniel Narcisse (PSG), Nikola Karabatic (PSG)
Line players: Cedric Sorhaindo (Barcelona), Ludovic Fabregas (Montpellier), Luka Karabatic (PSG), Benjamin Afgour (Dunkerque)
Goalkeepers: Thierry Omeyer (PSG), Vincent Gerard (Montpellier), Wesley Pardin (Toulouse), Cyril Dumoulin (Nantes)
The 25 players will meet at October 31 in Pau. For this first reunion since Rio, the Blues will review the situation of the last Olympics, before starting their preparation for the first two qualifying matches for the European Championship in Croatia in 2018 against Lithuania and Belgium.