Foreign interest in Månsson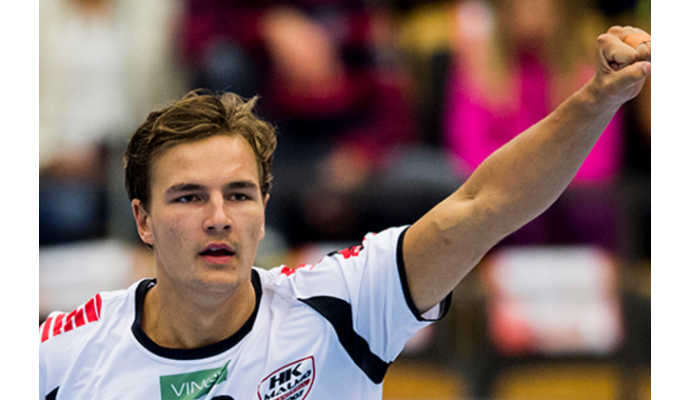 Photo: svenskhandboll.se
Written by: Rasmus Boysen
Clubs from foreign countries are interested in the playmaker of HK Malmö, Robert Månsson.
The Swedish league club HK Malmö's captain and playmaker Robert Månsson was cruciate ligament injured in a match in December 2016, which means he is out for the rest of the season.
The 24-year-old Swede had otherwise until then had an excellent season and had become a part of the Swedish national team.
The talented playmaker, who won the U21 World Championship with Sweden in 2013, has a contract, that expires after this season. He has not made a new deal with HK Malmö, but before the injury he talked with the club about an extension:
"No, but we sat in negotiations. I have had foreign interests from clubs in Denmark, Germany and France. Meanwhile, the thought of another year in Malmö been attractive with possible games in the EHF Cup and perhaps even the Champions League. So of course it feels hard now to sit down with a knee injury and frankly I do not know what this means for negotiations with any of the clubs. I had no concrete contracts on the table, however," he states on the Swedish website SkåneSport.se.