Feuchtmann leaves Thun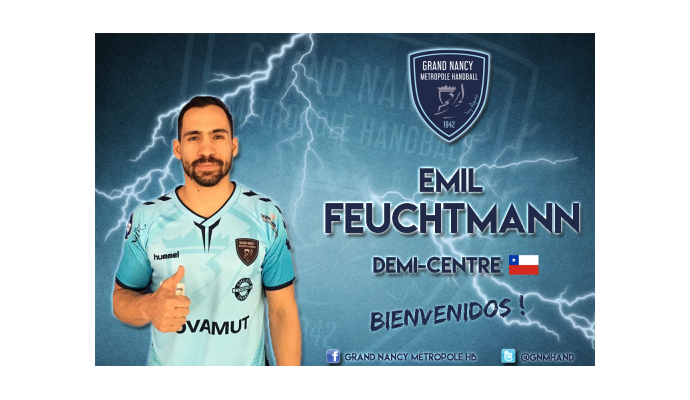 Photo: http://www.grandnancyasptthb.com
Written by: Rasmus Boysen
Chilean national player joins Grand Nancy Métropole Handball after this season.
The French Pro Ligue club Grand Nancy Métropole Handball has published their first signing of next season. The 33-year-old Chilean national player Emil Feuchtmann joins the French club from the Swiss club Wacker Thun.
The Chilean playmaker has previously played in the Austrian club SG Handball West Wien and the German clubs HSC Bad Neustadt and HC Achersleben. He has furthermore played 65 caps, scored 180 goals and participated at the World Championship with Chile in 2011, 2013 and 2017.
Emil is the oldest of three brothers (also Erwin and Harald), who all play in the Chilean national team.
Grand Nancy Métropole Handbal is placed 9th in the 2nd best French league (Pro Ligue).