
09:58 07-September-2017
Video: Sporting opened new arena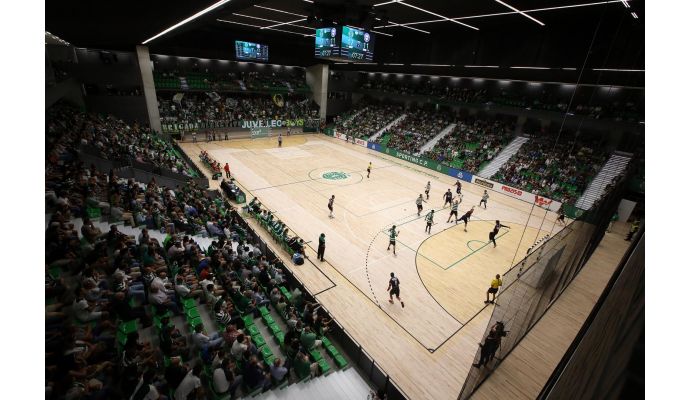 Photo: sporting.pt
Written by: Rasmus Boysen
Last night Sporting CP opened their new arena Pavilhão João Rocha in front of 2860 spectators.
After winning the Portuguese Championship last season and last week to qualify for the Champions League group phase, the Portuguese champions Sporting CP last night began the Portuguese Championship by opening their new arena Pavilhão João Rocha, which has a capacity of 3000 spectators.
2860 spectators were last night in the arena to support Sporting CP, who without any problems crushed the League rivals AC Fafe 30-17. Enjoy the magic support from the fans here:
The arena, which is made for both handball, roller hockey, basketball, futsal and volleyball, costs € 9.621.557 and is designed by the architect Andreas Moerschel.