Ukrainian national keeper stays in Prešov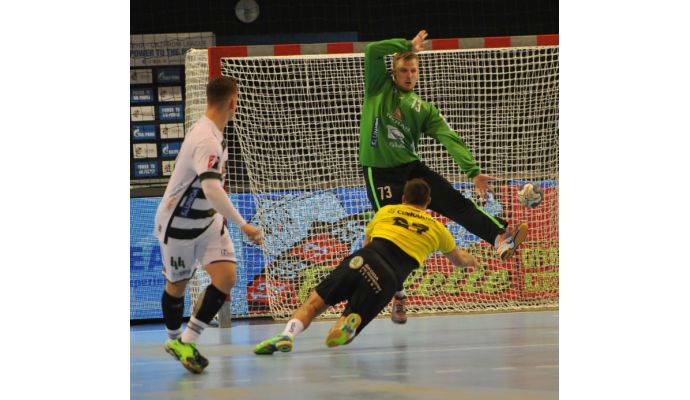 Photo: http://tatranpresov.sk/
Written by: Rasmus Boysen
The Ukrainian national goalkeeper of the Slovakian champions Tatran Prešov, Igor Chupryna, extends his contract with 2 years to the summer of 2019.
The Champions League- and SEHA League participants, Tatran Prešov, states on their website, that they wanted to extend the contract with the Ukrainian national player already last season.
At that time he had offers from two wealthy eastern European clubs, and also this season Igor Chupryna was according to Tatran Prešov a sougth-after player. According to the website of Tatran Prešov more than three Bundesliga clubs - including SG Flensburg-Handewitt - was interested in the 26-year-old goalkeeper:
"I made an appointment with Igor between four eyes. The truth is, Igor claimed that his agent had more than three offers from Bundesliga clubs. One of them was SG Flensburg-Handewitt. But at last he stayed in Prešov. We have extended the contract to the end of the 2018/2019-season," states manager and club owner of Tatran Prešov, Miloslav Chmeliar, on the website.
In the end Igor Chupryna decided to extend his contract with the Slovakian champions with 2 years to the summer of 2019.
Fact box:
Name: Igor Chupryna
Date of birth: 25.04.1990
Nationality: Ukrainian
Height: 200 cm
Weight: 96 kg
Clubs:
HC Lokomotiv
-2015: HC Portovik, Ukraine
2015- Tatran Prešov, Slovakia