Machulla new Flensburg coach?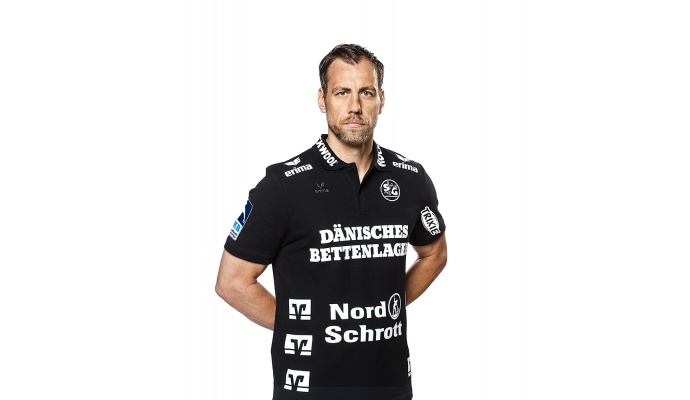 Photo: sg-flensburg-handewitt.de
Written by: Rasmus Boysen
SG Flensburg-Handewitt is still looking for a replacement as head coach for Ljubomir Vranjes after this season.
The German top Bundesliga club SG Flensburg-Handewitt may be looking for a new coach in its own ranks. The current assistant coach Maik Machulla has according to NDR.de good chances to become the successor of Ljubomir Vranjes. The Swede moves to the Hungarian top club Telekom Veszprém this summer and also takes over the Hungarian national team.
"I do not want to conceal the fact that we first are talking with Maik Machulla. He plays an important role in our considerations", confirmed SG Flensburg-Handewitt CEO Dierk Schmäschke in a conversation with NDR Info.
Maik Machulla, who since 2012 has been the assistant coach of Ljubomir Vranjes in SG Flensburg-Handewitt, has ambitions.
"Of course, I always said that my goal is to work as a head coach at a Bundesliga club. The club and I are in constant exchange. We will see where the journey goes," says Machulla to NDR Info.
One of the favorites to the job was the former SG Flensburg-Handewitt player and current Norwegian national coach, Christian Berge, but he has confirmed, that he continues as Norwegian national coach. Machulla would therefore at first sight be a "small solution", but Schmäschke don't agree.
"We have the courage to consider so-called 'no names'."
In any case, Machulla has a high reputation among the SG-players.
"Maik has been here for a long time and is well-trained. He knows how the team and club are ticking," said the Swedish goalkeeper Mattias Andersson. Holger Glandorf also believes that the promotion of Machulla is a good decision: "I absolutely trust him. He knows the environment, the team and the youth."
The 40-year-old German former playmaker has had a long handball career in Germany. He has played in clubs as SC Magdeburg, HSG Nordhorn and SG Flensburg-Handewitt. Machulla has furthermore played 12 caps for the German national team. He has also been coach in HSG Nordhorn and ASV Hamm-Westfalen.