Balaguer in Nantes to 2020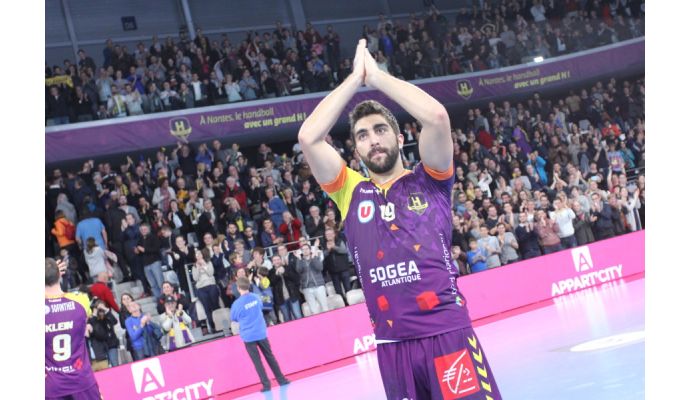 Photo: hbcnantes.com
Written by: Rasmus Boysen
The Spanish right wing of HBC Nantes, David Balaguer, has extended his contract with 3 years to the summer of 2020.
Press release from HBC Nantes:
The 25-year-old young right winger has extended his contract with HBC Nantes with 3 year . He'll wear the jersey until 2020.
This athletic lefty (1m85, 93 kg), formed in the prestigious club of FC Barcelona, achieved a good first season and this year confirms the hopes placed in him. He is currently the second top scorer of HBC Nantes in the LIDL Starligue with over 70% efficiency and is also distinguished in the Champions League.
"Since joining the elite, the HBC Nantes has never stopped growing, both in the development of the club but also in the game and the level displayed. I'm really happy to enroll in this project with Nantes and continue for another 3 seasons," reveals David Balaguer.
"Especially since there are few players out of contract this season so the number will remain essentially the same. This is important because we created a very good group dynamics! I am ambitious, like the club and our team!"