Csaszar stays in Schaffhausen to 2021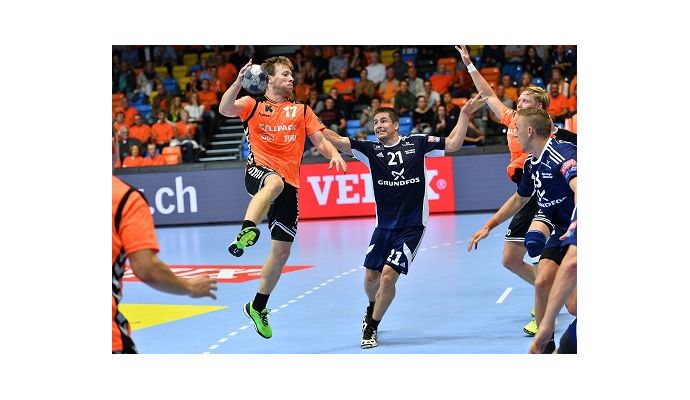 Photo: ehfcl.com
Written by: Rasmus Boysen
Gábor Császár has extended his contract with Kadetten Schaffhausen to the summer of 2021!
The Swiss champion Kadetten Schaffhausen keeps the most important player of the squad, Gábor Császár. The experienced Hungarian playmaker har extended his contract to the summer of 2021.
The 32-year-old Hungarian national player, who came to Kadetten Schaffhausen from Paris Saint-Germain in the summer of 2015, is the top scorer of the domestic Swiss League and number 2 on the top scorer list in the Champions League.
"The experience of Gábor Császár is very important for our young team, which is why we decided to work together for a longer period of time," explains Kadetten President Giorgio Behr in a press release from Kadetten Schaffhausen.
Manager Gábor Vass adds: "With Gábor Császár, we have managed to commit an international top player in the long term. Such players are important to further develop for us internationally. "
Gábor Császár says: "The last two years in Schaffhausen were a great experience for me. I could help my team win several titles. I could show a balanced performance, because I feel comfortable here. This is not possible, however, without the well of my family. That my family is doing well in Switzerland is the most important thing for me. I like the philosophy of the team and I am happy to be a part of it. In the end, I would like to thank all participants, they made it easy for me to decide to stay here!"
Gábor Császár has played 226 national caps for Hungary and has in addition to Kadetten Schaffhausen and Paris Saint-Germain also played in clubs as Dunaferr SE, Viborg HK, Chambéry Savoie and Telekom Veszprém.