Lindskog stays long-term in Wetzlar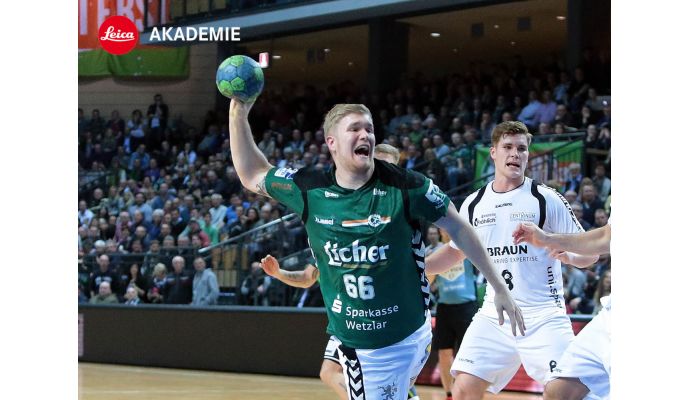 Photo: hsg-wetzlar.de / www.sportfoto-vogler.de
Written by: Rasmus Boysen
The Swedish line player of the German Bundesliga club HSG Wetzlar, Anton Lindskog, has extended his contract to the summer of 2020.
Press release from HSG Wetzlar:
The new Swedish national player will remain in HSG Wetzlar to the summer of 2020 - Björn Seipp, managing director of HSG Wetzlar: "Anton will be more responsible in the long term!"
The handball Bundesliga club, HSG Wetzlar, is pushing ahead with long-term personnel planning. Meanwhile, the HSG Wetzlar has also extended the contract with line player Anton Lindskog prematurely until the summer of 2020. The Green-Whites announced it on the edge of the Bundesliga home game against GWD Minden. The new national player had changed last summer from the Swedish Champions League competitor IFK Kristianstad to Wetzlar.
"We are very pleased that we are now able to plan with Anton for the long term," says HSG Managing Director Björn Seipp. "He has a great time with us and so far fully convinced us. Anton fits sporty and as a character perfectly to HSG Wetzlar. He is a hugely defensive player who has also developed enormously in the attack in the past months. With just 23 years, Anton has a great potential, which must be further developed. In the long run, he will be more responsible with us. "
Also the 1.98-meter Swede is pleased about the contract extension: "My girlfriend Sofia and I feel here in Wetzlar incredibly well! We were well received by the club and the fans and I enjoy being part of this team. The fact that the HSG Wetzlar offered me a long-term contract so early is an enormous trust proof of the coaches and management, which I appreciate very much. As a young player, I work hard every day to develop myself in attack and defense and to get more and more games in the best league of the world. In this respect one must be patient and learn daily from the other players. Here in Wetzlar I find the best conditions to be able to become a confederate Bundesliga player. That's why I liked the club's offer very much. "
Lindskog is the third player who has decided to work together with HSG Wetzlar until the year 2020, after the back court player Stefan Čavor and left-wing Maximilian Holst.