
08:15 30-September-2017
Rumor: Raul Gonzalez to PSG!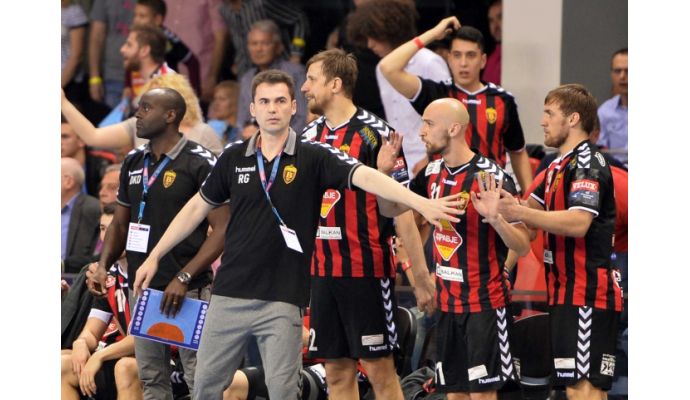 Photo: rkvardar.mk
Written by: Rasmus Boysen
Raul Gonzalez is according to the Macedonian website Ekipa.mk destined to become the new head coach of Paris Saint-Germain from next season!
Paris is likely to be the next destination for the Spanish head coach of RK Vardar and the Macedonian national team, Raul Gonzalez. According to unofficial informations from France, learned by Ekipa.mk, PSG is seriously interested in bringing the Spanish strategist to France.
The interest of the big European clubs for the players, but now also for the coach of Vardar is after the sensational Champions League title last season growing.
PSG has the most expensive team in the World of handball, but despite this in the past few seasons, the club has failed to reach the European throne. Vardar beat PSG in the final of Champions League in Cologne last season, and Raul Gonzalez showed that he is a coach who knows the road to the top, even with a much more modest squad.
The Spanish coach is now allegedly the first pick of the PSG management as the successor of the experienced Croatian coach Zvonimir "Noka" Serdarusic, who has a contract with the French powerhouse which expires at the end of the season.
Raul Gonzalez came to Vardar after Atlético Madrid closed in 2014, and last year he extended the contract with the Macedonian champions to the summer of 2018. Furthermore, he has a contract as Macedonian national coach to the summer of 2020.