
21:15 06-September-2017
Rumor: Bitter replaces Wolff in Kiel!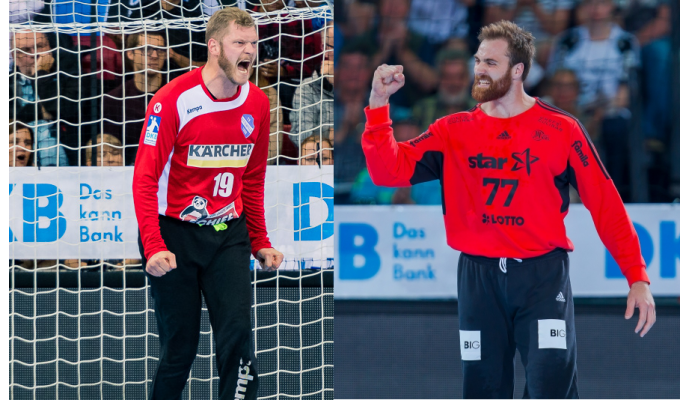 Photo: tvb1898.de + thw-handball.de
Written by: Rasmus Boysen
Andreas Wolff leaves According to Bild.de THW Kiel and will be replaced by Johannes Bitter.
According to SPORT BILD the 26-year-old German national goalkeeper Andreas Wolff will leave THW Kiel at latest in the summer of 2019, where his contract expires. Wolff has according to Bild.de declined a contract extension until 2021.
Instead, he allegedly moves abroad. According to Bild.de the Hungarian top club Telekom Veszprem is the most obvious destination, but also Vive Kielce is interested.
"We know Vive Kielce and Veszprem are interested in Andi (Andreas Wolff, ed). But he has a contract with us until 2019," says the Manager of THW Kiel, Thorsten Storm, to Bild.
Wolff has no comments on the rumors. "I do not have any comments about my sporting future," he states to Bild.de.
According to SPORT BILD, THW Kiel has already a successor ready: the 35-year-old former German national player of TVB 1898 Stuttgart, Johannes Bitter. His contract with TVB 1898 Stuttgart expires in summer 2018. Kiel is according to Bild.de willing to let Wolff go already after this season, in order to still be able to achieve a transfer sum.
Andreas Wolff came to THW Kiel from HSG Wetzlar in 2016.