Raković from Zagreb to Benfica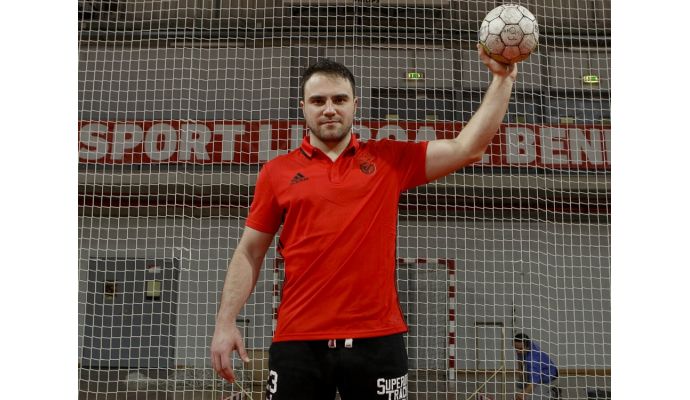 Photo: slbenfica.pt
Written by: Rasmus Boysen
The 28-year-old Croatian right wing Luka Raković, who left RK Zagreb this week, has signed a contract with the Portuguese club SL Benfica.
Press release from SL Benfica:
The Croatian national player Luka Raković is a reinforcement for the handball team SL Benfica.
The athlete is 28 years old, he was born on June 6, 1988, in Zagreb, and played in his country with Perutnina Pipo Cakovec, HC Croatia Osiguranje -Zagreb and HC Prvo plinarsko Drustvo Zagreb.
In 2011 he was champion of Bosnia in Bosna BH Gas. The club reached the final sixteenth of the EHF Champions League in the 2010/11 season.
The following year, Rakovic represented RK Vardar Skopje, Macedonia, and returned in 2014 to his native country for HC Prvo plinarsko Drustvo Zagreb.
Now follows the SL Benfica and the athlete explains the reasons that led him to sign for the club.
"I played in Zagreb when Benfica called me! It was my first choice and I am delighted. Benfica have a very ambitious project, has a very competent coach and very good players. My friend Stefan Terzic, with whom I played, only told me good things about the club. This is a good opportunity for me and was a great choice," he began by saying in remarks to BTV.
"It is important to evolve with people who speak the same language and have played together before. It is not only important in the field but also to know all the other things in life off the field," he added.
The meeting of SL Benfica?
"I know Benfica thanks to its football team and the handball level, knew the club had good conditions, a good coach and good players in Portugal. I think it's great to evolve in the Portuguese Championship, which has a good level and then a good team like Benfica," said the right wing.
The Croatian international has a message to the fans ... and the speech is already "the Benfica way!"
"I will work hard, do everything to achieve the goal to have good results in Benfica, winning titles, and I hope that we can as soon as possible," concluded Luka Rakovic, that with the Croatian national team won a silver medal in European Championship in 2010.
"Competitive and experience"
For Domingos Almeida Lima this is a huge quality of athlete and is part of a reinforcement already provided the working group.
"There was a need to strengthen the team, we had expected this, not for this position, but there was a change of situation in the squad, so we had to redo the group by hiring an athlete with enormous qualities. We hope this will help us a lot in this difficult hike in the Championship," the vice president of SL Benfica began by saying to BTV.
"Our team is very young, has a very large training component and given the high degree of competitiveness that our championship begins to have, it was important to supplement that area with more experience," concluded Dominic Almeida Lima.
Read also: Luka Rakovic leaves Zagreb