Buday new coach of Oroshazi FKSE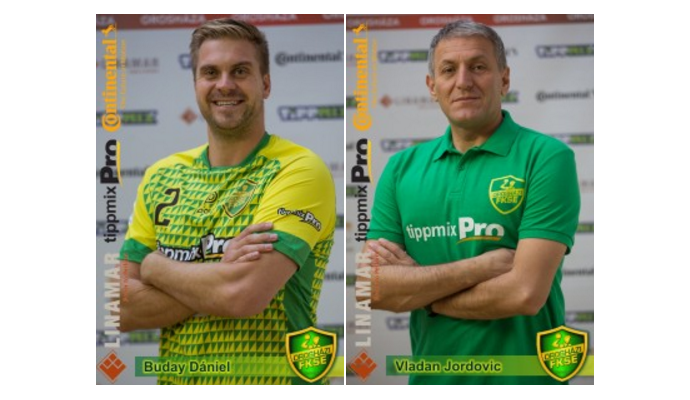 Photo: Daniel Buday (to the left) and Vladan Jordovic (to the right) - ofkse.hu.
Written by: Rasmus Boysen
Daniel Buday replaces Vladan Jordovic to become the new head coach of the Hungarian league club Oroshazi FKSE.
The Serbian coach Vladan Jordovic became the head coach of Oroshazi FKSE in 2013. The same year Daniel Buday also joined from Pick Szeged, with the ambitions to become head coach in the future.
Due to bad results have the management of the Hungarian club decided to replace Vladan Jordovic with Daniel Buday with immediate effect. Buday continues as playing head coach.
Daniel Buday has a long and succesful career behind him. He has played 92 caps and scored 381 goals for the Hungarian national teams and been in great clubs as Pick Szeged, Veszprém, Kadetten Schaffhausen and Rhein-Neckar Löwen.
Vladan Jordovic initially continues in the club with other tasks.