Wiede out for six months!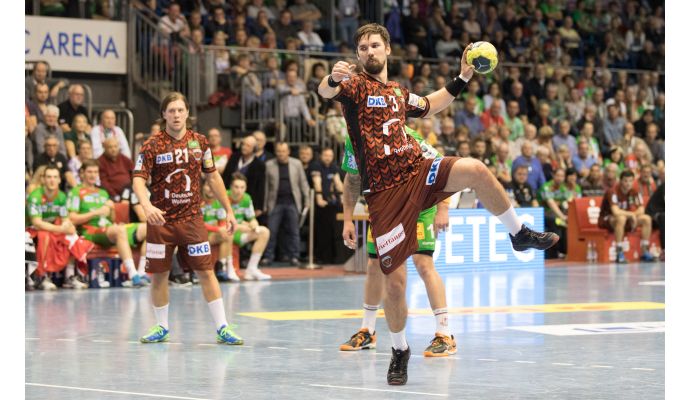 Photo: fuechse.berlin
Written by: Rasmus Boysen
The German national player Fabian Wiede has to undergo a shoulder surgery, that keeps him out for six months. He will therefore not be ready for the World Championship 2017 in January in France!
Press release from Füchse Berlin:
Fabian Wiede has to undergo surgery - six months break
Fabian Wiede has to be operated on the left shoulder. This resulted in the evaluation of an MRI result. After the initial hope that it is merely an irritation, it is now clear: The back court right back has been injured on the labrum, on a cartilaginous lip in the shoulder joint.
The surgery is scheduled for the beginning of December, until the 22-year-old can still play for the foxes. He will have to take a break for half a year.
"This is a pity, of course, a stupid end of the year. I'm trying to get through the last games, because otherwise we would not have a left-handed right back. But it is not the end of the world, the whole thing can not be changed anyway, " said Wiede, who will miss the World Championship in January 2017 and the rest of the season.
Christoph Reißky, who has moved up from the second team after the injury of Kent-Robin Tønnese, is now even more important. The 1.88m man will no longer exclusively replace Tønnesen, but additionally Wiede and thus significantly more game shares.
"It is doubly bitter that the entire right back court fails. We hope, however, that Kent can play again from January. Until then, we will have confidence in our own generation, " says Füchse CEO Bob Hanning.
Against the SC DHfK Leipzig (09.11.16, 20:15 in the Fuchsbau) Wiede will still be in the squad.