Villadsen returns to Denmark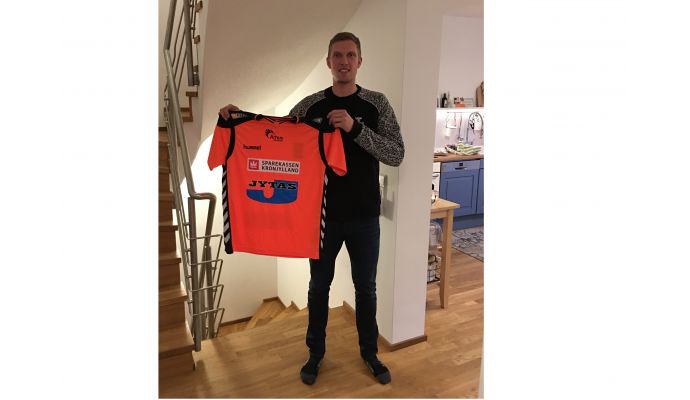 Photo: aarhushaandbold.dk
Written by: Rasmus Boysen
The Danish league club Århus Håndbold has from the summer of 2017 signed a 4-year contract with the 30-year-old Danish goalkeeper of MT Melsungen, René Villadsen, to the summer of 2021. The experienced goalkeeper has played the past two seasons in MT Melsungen in the German Bundesliga.
As written recently René Villadsen returns to Denmark.
René started his German handball career for almost 4 years ago in the club ThSV Eisenach. It was not planned that he would already return to Danish handball, but as Århus Håndball came with an offer that was a perfect fit both sporty and personally, so he could not say no.
"I always make a list of pluses and minuses, and there were simply too many pluses at Århus Håndbold why I could not say no. Århus Håndbold has a young and exciting team for the future. There are many opportunities at the club and I think it is an exciting project that I want to be a part of. I come to the club with a lot of experience and a desire to share the experience I have had in Germany, " says Rene Villadsen in a press release from Århus Håndbold.
René Villadsen replaces the talented Danish goalkeeper, Emil Nielsen, who has signed a 3-year contract with Skjern Håndbold from next season.
René Villadsen has previously played in Danish clubs as Skjern Håndbold, Mors-Thy Håndbold and SønderjyskE. He is supposed to serve as a goalkeeper duo with the current goalkeeper of Århus Håndbold, Danish Jens Fredsgaard, who has a contract that expires, but according to Hbold.dk he has extended his contract.
MT Melsungen hasn't announced the successor of René Villadsen yet, but there are indications that it will be the Montenegrin goalkeeper of the Swedish champions IFK Kristianstad, Nebojsa Simic.