HC Erlangen signs Schröder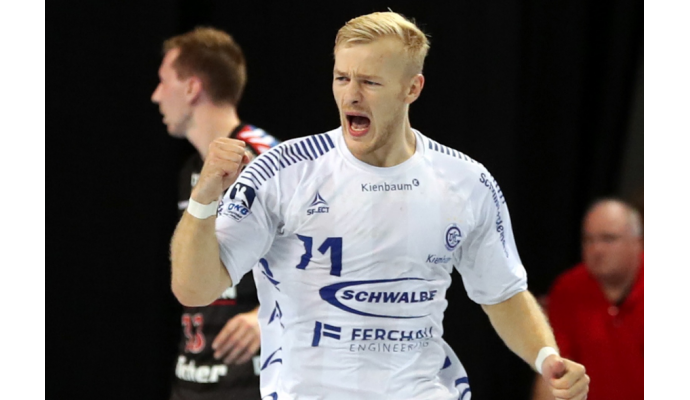 Photo: hc-erlangen.de
Written by: Rasmus Boysen
The 25-year-old German left back of VfL Gummersbach, Andreas Schröder, has signed a 2-year contract with the league rivals HC Erlangen from next season to the summer of 2019.
Press release from HC Erlangen:
HC REQUIRES ANDREAS SCHRÖDER FROM GUMMERSBACH
The HC Erlangen is already preparing for the coming season and has signed the 25-year-old back court player of VfL Gummersbach Andreas Schröder from July 2017 for two years. Schröder grew up in the mid-Franconian town of Rothenburg and moved to Neustadt/Saale as a 17-year-old, where he came to Gummersbach in 2013 via TV Neuhausen.
There the 1.95 m power pack developed to the defense expert without having its offensive qualities with its hard cast. He was closely connected with the VfL's rise from the descent to the candidate for the European places. Experts see him today as the soul of the Gummersbacher team. Schröder has been in the extended circle of the German national team for years and played alongside Nikolai Link for the junior selection of the DHB. He will continue his business studies in Nürnberg