Jaanimaa joins Champions League club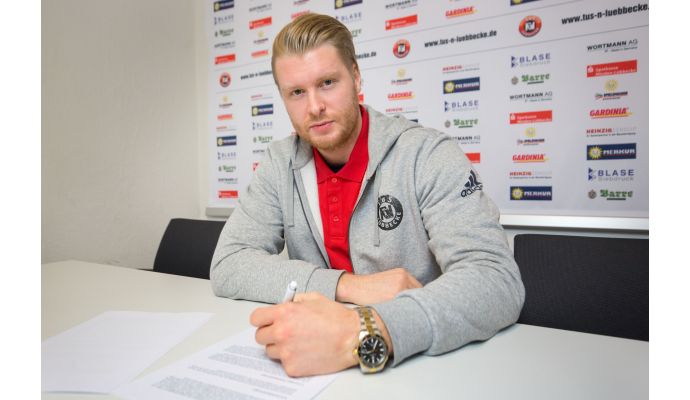 Photo: http://tus-n-luebbecke.de
Written by: Rasmus Boysen
Dener Jaanimaa joins Motor Zaporozhye after this season.
The Estonian national player Dener Jaanimaa and his current club, the German 2. Bundesliga club TuS N-Lübbecke, earlier this week revealed a termination of the contract by mutual agreement 2 years early after this season (read more here).
After 8 years in the clubs EHV Aue, ThSV Eisenach, HSV Hamburg, THW Kiel, MT Melsungen and TuS N-Lübbecke the 29-year-old Estonian right back leaves Germany after this season.
He has signed a 2-year contract with the Ukrainian champion Motor Zaporozhye from next season to the summer of 2021. The Champions League club has made the deal official in a press release.