
08:18 29-September-2016
Finn Lemke to Melsungen!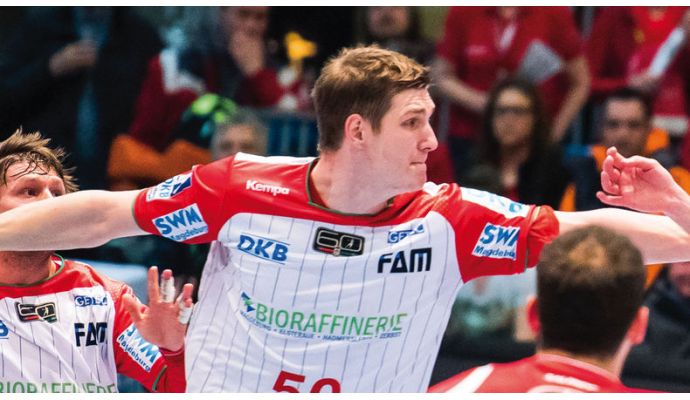 Photo: mt-melsungen.de
Written by: Rasmus Boysen
The German national player Finn Lemke leaves SC Magdeburg to join the league rivals MT Melsungen on a 3-year contract from next season.
Earlier this month the 24-year-old German defense specialist and left back announced, that he would leave his current club SC Magdeburg after this season. Now it is published that the German national player continues his career at the ambitious German league rivals MT Melsungen from next season to the summer of 2019. The 2010 centimeters tall German replaces the Serbian left back Momir Rnic, whose contract expires after this season.
MT Melsungen has great ambitious, and previously this season the club announced the signing of another German national player, the right wing of Vive Tauron Kielce Tobias Reichmann.
It is still uncertain who the successor of Finn Lemke in SC Magdeburg will be, and where the Serbian national player Momir Rnic continues his career.
You can see the transfers of 2017/18 here.
Fact box:
Name: Finn Lemke
Date of birth: 30.03.1992
Nationality: German
Position: Defense specialist/left back
Heigh: 210 cm
Weight; 115 kg
Caps: 41 (21 goals) - European champion, Olympic bronze medal winner
Clubs:
-2011: HSG Schwanwede/Neuenkirchen, Germany
2011 - 2015: TBV Lemgo, Germany
2015-2017: SC Magdeburg, Germany
2017-?: MT Melsungen, Germany