Angelo Grunz leaves TUSEM Essen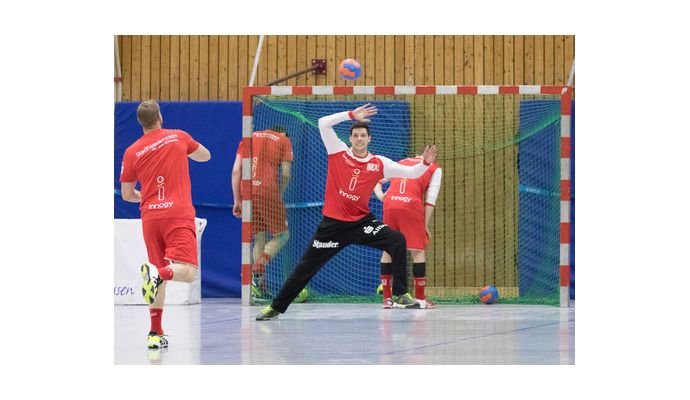 Photo: http://www.tusemessen.de/
Written by: Rasmus Boysen
The 22-year-old German goalkeeper of the 2. Bundesliga club TUSEM Essen, Angelo Grunz, leaves the club with immediate effect by mutual agreement to return to Berlin.
Contract termination: Angelo Grunz leaves TUSEM Essen to return home.
The paths of Angelo Grunz and the TUSEM Essen separate. The contract, which runs until June 30, 2017, was terminated by mutual agreement.
The 22-year-old goalkeeper moved from the Füchse Berlin to Margarethenhöhe this summer as a substitute for Carlos Donderis Vegas, who was knee cruciate ligament injured. The Spanish goalkeeper returned to the court at the end of October due to a surprisingly fast healing process. Now the responsible persons and Angelo Grunz have agreed on the termination of the current contract. The native Berliner changes to a club near his home.
Herbert Stauber, Sports Director at the TUSEM: "We thank Angelo for his commitment to TUSEM. He was a great support during the tense situation at the goalkeeper position and fitted both as a human as well as a player type super into the team. We wish him all the best for his future journey."