Tollbring to Rhein-Neckar Löwen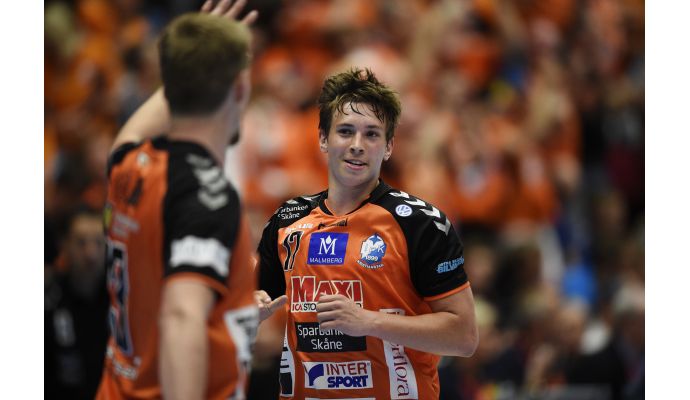 Photo: ifkkristianstad.se
Written by: Rasmus Boysen
The Swedish shooting star of IFK Kristianstad, Jerry Tollbring, has signed a 3-year contract with Rhein-Neckar Löwen from next season.
The rumors have been going on long for long. Now it is official. The Swedish left wing Jerry Tollbring leaves Swedish IFK Kristianstad to join the German champions Rhein-Neckar Löwen on a 3-year contract from next season to the summer of 2020.
Press release from Rhein-Neckar Löwen:
Last Wednesday he came to Frankfurt as an opponent in the VELUX EHF Champions League. Next season it will be his team mates for the German champions, because the Rhein-Neckar Löwen has secured the services of one of the biggest talents in the European handball .
Jerry Tollbring joins the lions for the 2017/2018 season. The 21-year-old left wing is currently still playing with the Swedish champions IFK Kristianstad and has signed a contract with the Badeners until the summer of 2020. "We have been watching Jerry's development for a long time and we are delighted that he has chosen the Rhein-Neckar Löwen and will strengthening our team in the coming season," said Oliver Roggisch, Sporting Director of the German Champion.
"With the change to the Rhein-Neckar Löwen a dream comes true for me. I'm not only in the strongest league in the world, but one of the best clubs in Europe, "says Tollbring, who has scored 37 goals for Sweden in ten caps and also was in this year's Olympic squad.
"Jerry is a very interesting player who is far from the end of his development. I am sure that he will also be able to get through the Bundesliga and I am delighted that he will be wearing the jersey of the lions next season, "said coach Nikolaj Jacobsen.