Rumor: Right back leaves Mors-Thy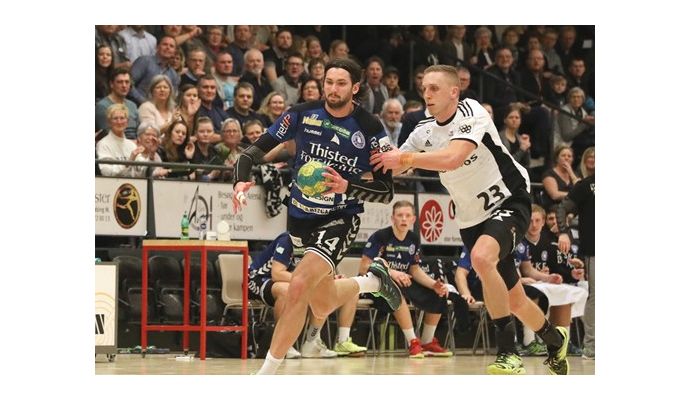 Photo: morsthy.dk
Written by: Rasmus Boysen
The 26-year-old Swedish right back Marcus Dahlin allegedly leaves the Danish League club Mors-Thy Håndbold after this season.
According to the Swedish handball website Handbollskanalen.se the 26-year-old Swedish right back Marcus Dahlin is allegedly hunted by the Danish league club TTH Holstebro, where he would replace Simon Birkefeldt who joins the German Bundesliga club MT Melsungen after this season (read more here), and the Danish league club KIF Kolding-København.
Marcus Dahlin started his career in the Swedish club Stenungsund HK. The career has since gone through Alingsås HK (Sweden), TMS Ringsted (Denmark), ØIF Arendal (Norway) and IFK Kristianstad (Sweden) for the 2.04 meter long shooter. He came to Mors-Thy Håndbold before last season, and has scored 67 goals in 12 matches this season.
Marcus Dahlin has a contract with Mors-Thy Håndbold, which expires at the end of this season.