9 players can leave SønderjyskE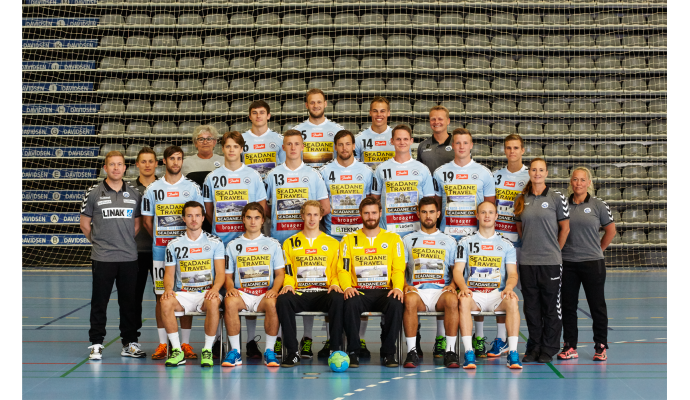 Photo: soenderjyske.dk
Written by: Rasmus Boysen
The Danish league club SønderjyskE has 9 players with expiring contracts after this season and the club also look for a new head coach.
After it at Wednesday was clear, that the current head coach of SønderjyskE, Morten Henriksen, leaves the Danish league club to become sports manager of the Danish Handball Federation after this season (read more here), it is now clear that SønderjyskE must find a new head coach for next season.
Furthermore, 9 players of the club has according to the Danish newspaper Jydske Vestkysten a contract, that expires after this season. Sports Manager of SønderjyskE, Simon Lindhardt, has these days busy, but the first priority is to find a new head coach, he confirms to Jydske Vestkysten.
The 9 players of SønderjyskE with expiring contracts:
- Simon Kristiansen, Danish right back
- Claus Kjeldgaard, Danish playmaker
- Kasper Køser, Danish left back
- Mattias Thynell, Swedish left back
- Gøran Sørheim, Norwegian playmaker
- Jonas Samuelsson, Swedish right wing
- Kenneth Bach Hansen, Danish right wing
- Christoffer Fors, Swedish left wing
- Jacob Pedersen, Danish left wing
Furtermore, the experienced Danish goalkeeper Anders Gubi Petersen leaves the club after this season (read more here).