Lukas von Deschwanden stays in Thun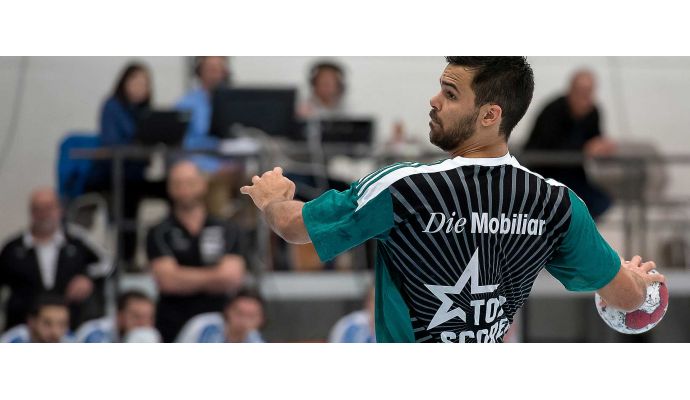 Photo: wackerthun.ch
Written by: Rasmus Boysen
The Swiss national player Lukas von Deschwanden extends his contract with Wacker Thun.
The 27-year-old courted Swiss left back, Lukas von Deschwanden, has decided to extend his contract with the Swiss top club Wacker Thun with 2 years to the summer of 2019.
Lukas von Deschwanden started his handball career in Altdorf and came to Wacker Thun in summer 2009 via the HC Kriens-Lucern. Since Wacker has won the Swiss Championship (2012/2013) and three times the Swiss Cup (2011/2012, 2012/2013 and 2016/2017).
On 1 October 2013 Deschwanden debuted in the Swiss national team and has until now played 42 caps and scored 135 goals.
Lukas von Deschwanden about the agreement: "I am very happy, I may continue to play in front of the best Swiss audience. I am already looking forward to celebrating further titles today, with my team colleagues, the entire board, the great Wacker family, the many sponsors and all the sympathizers of this great club," he states in a press release from Wacker Thun.
Wacker Thun is at the moment placed 3rd in the Swiss playoff.