Rumor: Borozan stays in Vardar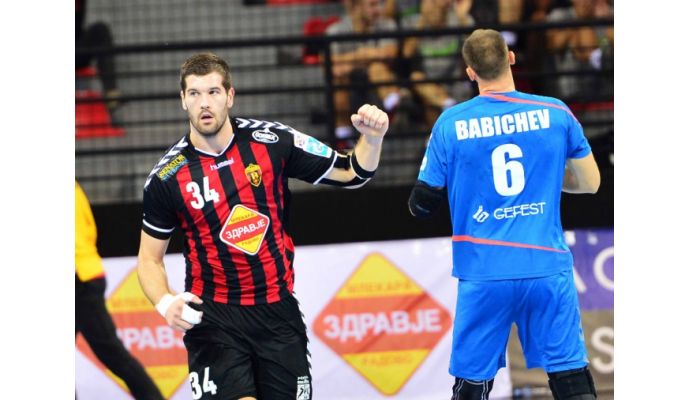 Photo: rkvardar.mk
Written by: Rasmus Boysen
According to the Macedonian website 24Rakomet.mk Vuko Borozan extends his contract with the Macedonian top club RK Vardar.
Finally a good transfer story from the Champions League winner RK Vardar. The Croatian playmaker Luka Cindric (read more here) and the Spanish head coach Raul Gonzalez (read more here) have already confirmed their departure from RK Vardar after this season, and the Spanish goalkeeper Arpad Sterbik (read more here), the Serbian defense specialist Ilija Abutovic and the Spanish right back Jorge Maqueda (read more here) are all rumored away from the Macedonian champion.
Unlike the others one of the most talented left backs of the world, Vuko Borozan, allegedly intends to stay in Skopje. Despite several offers from other top clubs the Montenegrin national player has according to 24Rakomet.mk extended his contract, which expired at the end of this season.
The new contract of the 23-year-old shooter shows according to the Macedonian website RK Vardar's intention in 2020 to secure a place in the new Champions League, where only the 12 best teams from Europe will play (read more here).
Vuko Borozan was a big surprise in Champions League last season, where he had a large share in the success of RK Vardar.