Szmal continues for another year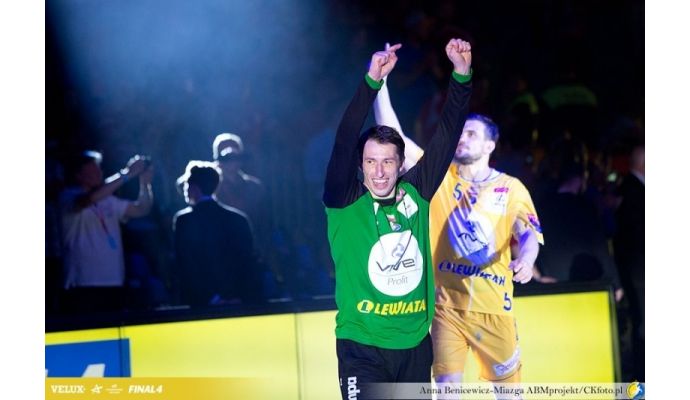 Photo: vtkielce.pl
Written by: Rasmus Boysen
The experienced Polish national goalkeeper, Sławomir Szmal, has extended his contract with the Polish Champions League winner Vive Kielce for another year.
The 38-year-old veteran goalkeeper Sławomir Szmal has extended his contract with Vive Kielce with 1 year to the summer of 2018. Szmal came to Kielce from Rhein-Neckar Löwen in the summer of 2011 and he is player his sixth season with the Polish champions.
After the Olympic Games in Rio de Janeiro in 2016 the Best Player of the World 2009 retired from the Polish national team, but he continues for another year on club basis:
"Emotions associated with the previous and the current season, which shows we can compete with the best, for me were the driving force to take the decision that I can still help the team. I'm at a place in my career where I am aware of the need to take steps in other directions. Not associated with the game of handball. I have some offers but I decided to have a year of playing more," says Sławomir Szmal in a press release of Vive Kielce.
"Szmal is a professional model and a fantastic man who always presents a high level of sports. He is a player who has great merits for the Polish handball and continues to be a strong point of our team, which the last matches of the Champions League showed. I am very pleased that he stays with us for another year," the President of Vive Kielce, Bertus Servaas, stated.
The Polish goalkeeper has played 288 caps.
When the new contract of Sławomir Szmal expires in the summer of 2018, the 23-year-old Serbian goalkeeper of the Spanish club Ademar León, Vladimir Cupara, joins the Polish club Vive Kielce.