Rumor: Vardar maintains continuity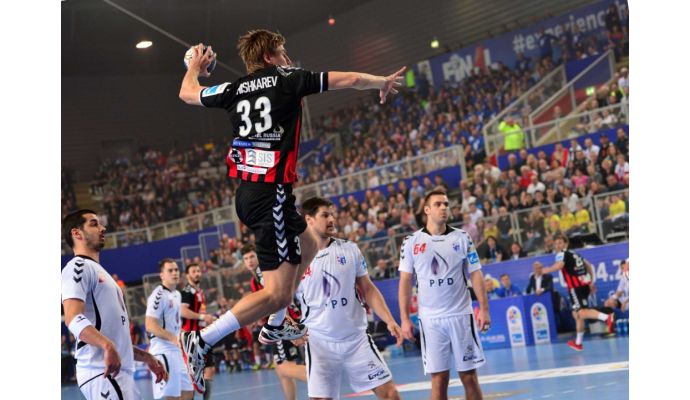 Photo: rkvardar.mk
Written by: Rasmus Boysen
The Macedonian champion RK Vardar allegedly continues the cooperation with Ilija Abutović, Igor Karačić and Daniil Shishkarev.
Yesterday, we wrote about the Croatian national player Igor Karačić, who allegedly has extended his contract with the Macedonian champions RK Vardar (read more here). Today, the Macedonian website SportMedia.mk learns, that also Ilija Abutović and Daniil Shishkarev stay in the Macedonian top club. According to the website RK Vardar will shortly publish the news on their website.
The 28-year-old Croatian national player Igor Karačić joined RK Vardar from the Bosnian club RK Bosna Sarajevo in the summer of 2012. Igor Karačić has played 49 caps and scored 121 goals for the Croatian national team. At the 2016 European Championship in Poland he won a bronze medal.
The 28-year-old Serbian left back and defense specialist Ilija Abutović came to RK Vardar from the Slovenian club RD Slovan in 2011. Abutović has played 21 caps for the Serbian national team.
The 28-year-old Russian right wing Daniil Shishkarev came to RK Vardar from the Russian champions Chekhovskie Medvedi in 2014. He has played 86 caps and scored 196 goals for Russia.
Thus, the only current players of RK Vardar, who does not have contracts with the club for next season are the experienced Macedonian goalkeeper, Petar Angelov, who retires, and the Spanish right back Alex Dujshebaev, who joins the Polish Champions League winners Vive Tauron Kielce and is replaced by the Latvian right back of HC Meshkov Brest, Dainis Krištopāns (read more here).
The club of the Russian owner Sergey Samsonenko has after years of high renewal on the team sheet decided to maintain continuity.