Rumor: Experienced Croat to Wetzlar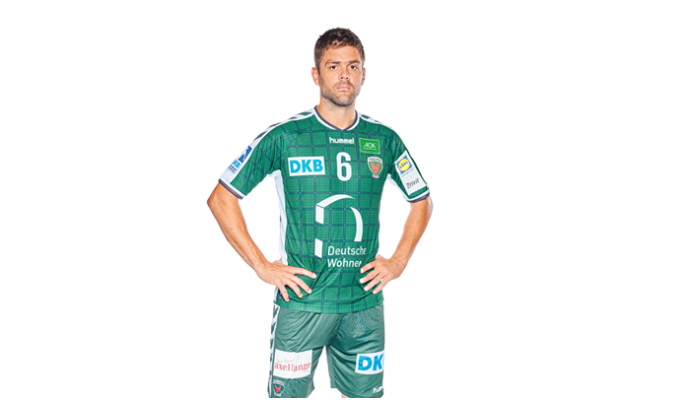 Photo: fuechse.berlin
Written by: Rasmus Boysen
Drago Vukovic leaves Füchse Berlin after this season - allegedly in favor of the League rivals HSG Wetzlar.
Yesterday, the German top club Füchse Berlin held a press conference. Among others it became officially, that the experienced Croatian left back and defensive specialist Drago Vukovic leaves the club, when his contract expires at the end of the season (read more here).
The 34-year-old former national player has played in the club of the German capital since 2015, where he joined the club from another German club, TuS N-Lübbecke.
According to informations from the Montenegrin handball-site Handballme.me the experienced player has already found his new club. HSG Wetzlar allegedly becomes his 4th German club after VfL Gummersbach, TuS N-Lübbecke and Füchse Berlin from next season. In Wetzlar the current defense specialist German Stefan Kneer has a contract that expires at the end of the season.
Drago Vukovic began his career in the Croatian club RK Split before he joined the Croatian champion RK Zagreb in 2002. He has also played in the Slovenian top club RK Gorenje Velenje. The Croat has a long career on the national team. He has played 157 caps and scored 210 goals. In 2004 he won gold with Croatia at the Olympics in Athens.
HSG Wetzlar has already signed a player from Balkan for next season. The Serbian goalkeeper of the Danish top club Skjern Håndbold, Tibor Ivanisevic, joins the club in the summer of 2018 (read more here).