Jachlewski in Kielce to 2019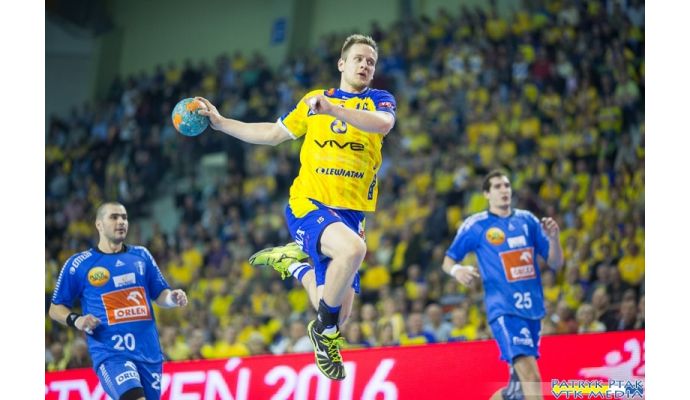 Photo: vtkielce.pl
Written by: Rasmus Boysen
The Polish national player of Vive Tauron Kielce, Mateusz Jachlewski, extends his contract with 2 years to the summer of 2019.
The 31-year-old Polish left wing Mateusz Jachlewski continues with the Champions League winners Vive Tauron Kielce for two more years.
"I'm happy with the fact. Mateusz is a high quality winger, which for many years has been associated with our club," says the President of Vive Tauron Kielce, Bertus Servaas.
The experienced Polish left wing came to Vive Tauron Kielce from AZS AWFiS Gdańsk in 2006. He has played 116 caps and scored 249 goals for Poland.
Mateusz Jachlewski is a part of the Polish initial squad for the upcoming World Championship in France in January.