Golubović moves from Sabac to Suhr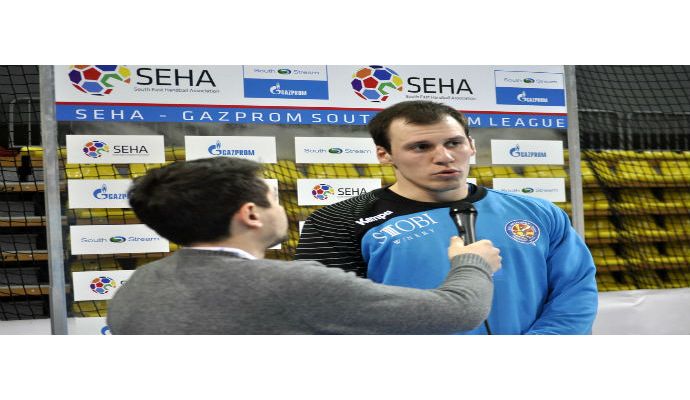 Foto: rkmetalurg.mk.
The 24-year-old Serbian right back of Serbian club RK Metaloplastika Sabac, Đorđe Golubović, has signed a 2-year contract with the Swiss club HSC Suhr Aarau to the summer of 2018.
The 1.92 metres tall and 90 kilograms heavy Serb, born in Belgrade, started his career in RK Partizan (2008-2011). Furthermore he has played in Spanish Ademar Leon (2012-12), Hungarian Csurgoi KK (2013-14), Spanish AB Gijon Jovellanos (2014-15), Macedonian RK Metalurg (2015) and Polish WKS Slask Wroclau (2015).
Due to economic problems i Wroclau he moved to the legendary Serbian club, RK Metaloplastika Sabac in the spring. Sabac won the European Champions Cup (today known as Champions League) twice in 1985 and 1986.
HSC Suhr Aarau won the Swiss Championsship twice in 1999 and 2000. They won the NLB Schweizer-championsship last season, promoted and are now again a part of the best Swiss League, NLA.