Sprenger continues in THW Kiel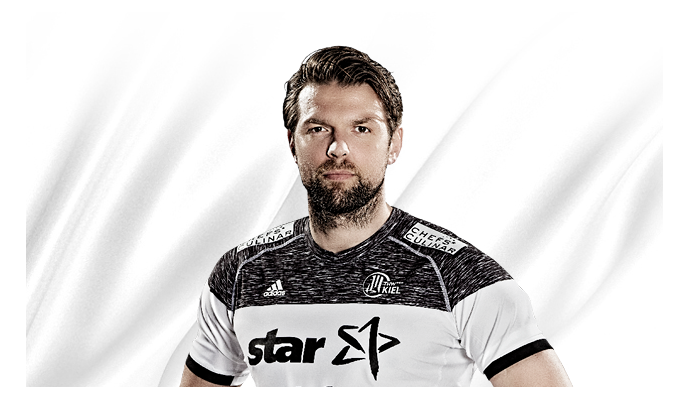 Photo: thw-handball.de
Written by: Rasmus Boysen
Christian Sprenger continues as youth coordinator in THW Kiel when he retires after this season.
Press release from THW Kiel:
Christian Sprenger will remain faithful to THW Kiel even after the end of his active career. The 33-year-old whose contract with the German handball champion expires at the end of the season will become the youth coordinator between the Bundesliga team and the next generation team and work closely with junior coordinator Klaus-Dieter Petersen and THW head coach Alfred Gislason.
Sprenger, who began his handball career in the junior division of SC Magdeburg in 1998 and has been on goal hunting for the "Zebras" since 2009, will be responsible for the further development of prospective players from the expanded professional squad, the U23 of THW Kiel and as assistant of the cooperation club TSV Altenholz.
"Kiel has now become the second home for me, and I am delighted that I can pass on my experience and enthusiasm for the handball to young THW talents and help them on their way," says Christian Sprenger. "In my career, I have experienced a lot and learned even more, which is to benefit those who are the future of our sport."
THW coach Alfred Gislason, who helped Sprenger as a coach of the SCM in 2002, looks forward to working with his current protege: "'Sprengi' is an absolute teamplayer and knows how long and hard the way is from talent to pro. He has known for 15 years all that makes a professional in our sport, and that he is now spreading this knowledge to the next generation is a huge profit for THW Kiel."
"'Sprengi' is a face of our club," added Thorsten Storm, Managing Director of THW. "It will be important for the young handballers to learn from the training of experienced professionals, so we are delighted that Sprengi will continue to be committed to our THW Kiel."
The successor of Christian Sprenger on the right wing in THW Kiel is not published yet, but several German media have mentioned Ole Rahmel, who leaves HC Erlangen after this season, as a favorite.