Reißky receives double certificate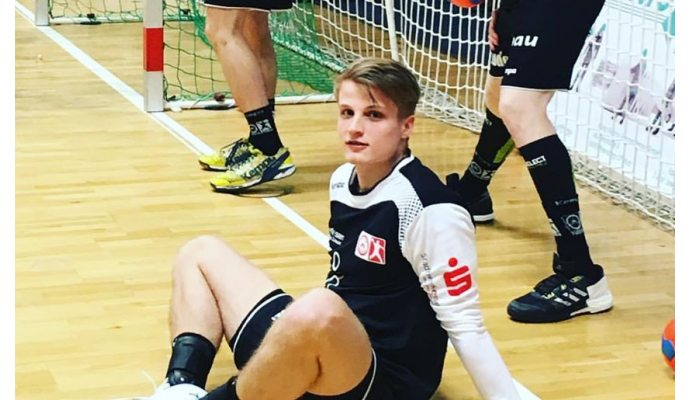 Photo: tusemessen.de
Written by: Rasmus Boysen
The 21-year-old right back of Füchse Berlin, Christoph Reißky, reinforces TUSEM Essen.
The renowned German handball club, TUSEM Essen, which had its heyday in the late 80s with 3 German Championship to follow (1986, 1987, 1989), has reinforced the roster for the last part of the season in the 2. Bundesliga.
The 21-year-old German right back of Füchse Berlin, Christoph Reißky, has got a double player certificate for the rest of the season, which means he can play matches for both Füchse Berlin and Tusem Essen.
The left-hander has in the current season played 19 matches and scored 13 goals for Füchse Berlin. During the injuries of Fabian Wiede and Kent Robin Tønnesen he got a big responsibility. With the return of the two national players the playing time of the youngster will be limited for the rest season, and the parties have therefore agreed on a deal.
Christoph Reißky has already been in charge of the TUSEM Essen since the end of the exchange period and made his debut in the TUSEM jersey on Sunday in the 2. Bundesliga match against the Dessau-Roßlauer HV.
"I am looking forward to the chance to gain a lot of experience with TUSEM in the 2nd League and to develop myself personally. The team have welcomed me very well. I want to give everything in every game and help the TUSEM to stay in the 2. Bundesliga in the remaining twelve games," said Christoph Reißky in a press release of TUSEM Essen.
TUSEM Essen is at the moment placed 16th in the 2. Bundesliga just outside the relegation spots.