Landin leaves KIF - Kiel next up?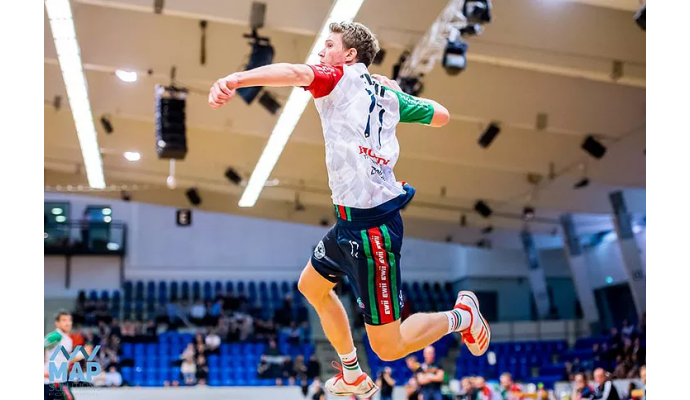 Photo: kif.dk
Written by: Rasmus Boysen
The Danish national player Magnus Landin leaves KIF Kolding-København after this season. Rumors send him to THW Kiel.
The Danish Championship record holders KIF Kolding-København announces the departure of the Danish left wing Magnus Landin in a press release.
After a number of years as a profile at KIF Kolding-København, who he joined from Nordsjælland Håndbold in 2014, and already the following year debuted on the Danish national team, he leaves the club after this season.
"Magnus is an incredibly important player for us and he is a good kid to have in the squad. Since his World Cup debut back in January, there has been a great interest in Magnus and we are incredibly pleased with the time Magnus has had with us, and the contribution and commitment he has provided for the club and fans. Naturally, we are proud that we can help Magnus fulfill his dream and we will look forward to following him and his career for the next few years," says Sports Manager and assistant coach Lasse Boesen.
Magnus Landin:
"Personally, it has been a good year, I joined the World Championshop, and I feel that I played a good competition. Now I have been in KIF for almost four years and am happy for my time in the club and the trip I have been part of. I have learned a lot, played along with big profiles in Danish handball, and it has helped shape me as the player I am today. It feels natural for me to take the next step in my career when my contract expires this summer and I'm looking forward to several big experiences in my upcoming club, but first of all, there is of course full focus on KIF the rest of the season."
Neither Lasse Boesen nor Magnus Landin want to comment on which club there has been a contract with Magnus Landin, and will even give the upcoming club the opportunity to publish the news.
The rumors of a transfer to the German top club THW Kiel, where Niklas Landin - the older brother of Magnus - is the goalkeeper, has flourished since this summer. In connection with the unsuccessful transfer to THW Kiel, who was interested in the Danish left wing already before this season, Magnus Landin expressed his annoyance that he was not allowed to go to the German club (read more here).
On Thursday evening on the sidelines of the Bundesliga match between THW Kiel and TBV Lemgo Magnus Landin was spotted in the Sparkassen-Arena. Only a family visit? By no means: According to information from the German newspaper Kieler Nachrichten the 22-year-old is now finally a zebra.
Magnus Landin has played 21 caps and scored 44 goals for the Danish national team, with whom he participated in the World Championship 2017 in France.