Talent leaves PSG in favor of Metalurg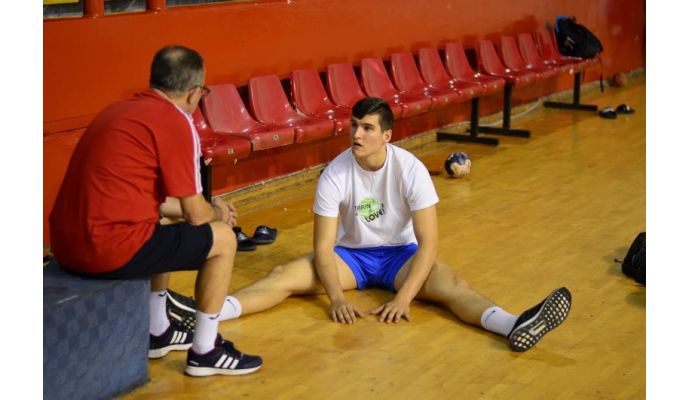 Photo: rkmetalurg.mk
Written by: Rasmus Boysen
The Croatian youth national player Halil Jaganjac leaves Paris Saint-Germain Handball to join RK Metalurg.
The 19-year-old Croatian left back, Halil Jaganjac, who played a big role for Croatia at this years U19 World Championship in Georgia, where Croatia came 4th, has signed a 3-year contract with the Macedonian Champions League participant RK Metalurg with immediate effect.
"I am very happy that I came to Metalurg, because for many reasons I consider that I have made the best move in my career so far. Although I have only been here a few days, I have been well received by my new teammates and the management of the club and I can already feel the family atmosphere that governs this club, which is very important to me," Halil Jaganjac stated in a press release from RK Metalurg.
"We are pleased that we managed to get one of the most talented backcourt players, which we needed in the squad. We have been following Jaganjac for a long time and I think that he'll fit perfectly in our young and combat team," said the legendary head coach of RK Metalurg, Lino Cervar, who also is a Croat.
Halil Jaganjac began his career in the Croatian club MRK Kozala, but came to the French powerhouse Paris Saint-Germain Handball last season, where he played on the 2nd team of the club.