PSG player on tryout in Spain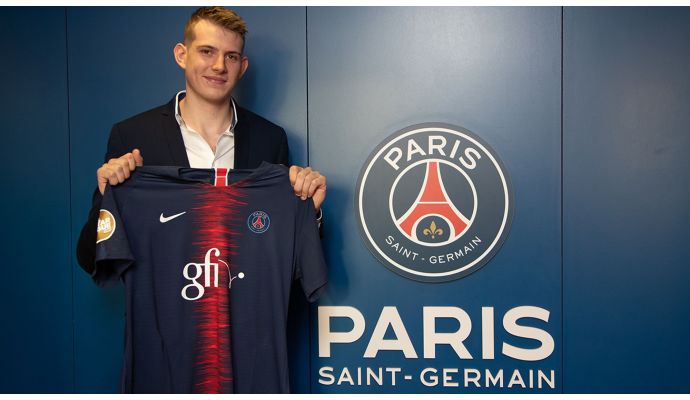 Photo: psg.fr
Written by: Rasmus Boysen
Robin Dourte on try-out in Atlético Valladolid.
The 20-year-old French line player of Paris Saint-Germain, Robin Dourte, will practice with the Spanish league club Atlético Valladolid next week.
The talented French line player signed a professional contract with Paris Saint-Germain to the summer of 2022 a month ago, but there is a possibility that Dourte can be on loan next season. Atlético Valladolid confirms in a press release that the club has been interested in this option, so the player will be on tryout during two days and then the future will be decided the next weeks.
The 207 centimeters tall and 111 kilograms heavy line player came to the youth squad of PSG from Metz HB in 2016. He is furthermore a part of the French youth national team who won gold at the U19 World Championship in Georgia in 2017 and silver in the U20 European Championship in Slovenia last summer.
Besides Dourte PSG has Henrik Toft Hansen, Luka Karabatic and Kamil Syprzak in the squad for next season.