Andreu joins Limoges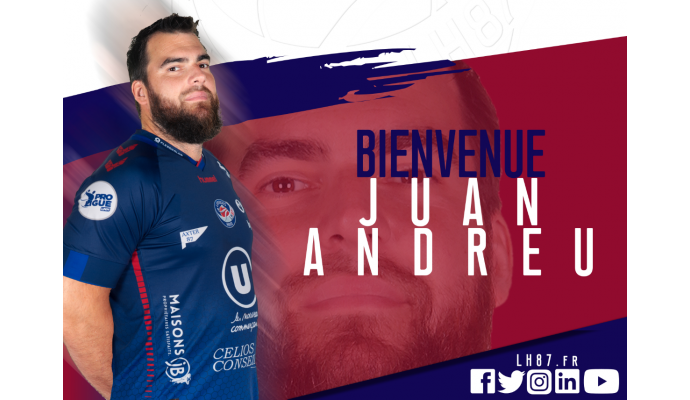 Photo: lh87.fr
Written by: Rasmus Boysen
The Spanish line player Juan Andreu leaves PAUC Handball to join Limoges Hand 87 after this season.
The 34-year-old Spanish line player, Juan Andreu, leaves the French league club PAUC Handball to join the French 2. league club Limoges Handball 87 after this season.
The experienced former Spanish national player has signed a 1+1-year contract with Limoges Hand 87. Juan Andreu came to France from the German Bundesliga club TSV Hannover-Burgdorf in 2015. He has previously also played in the Spanish clubs Ademar Leon and BM Granollers.