
09:21 29-September-2016
Porto signs Croatian left back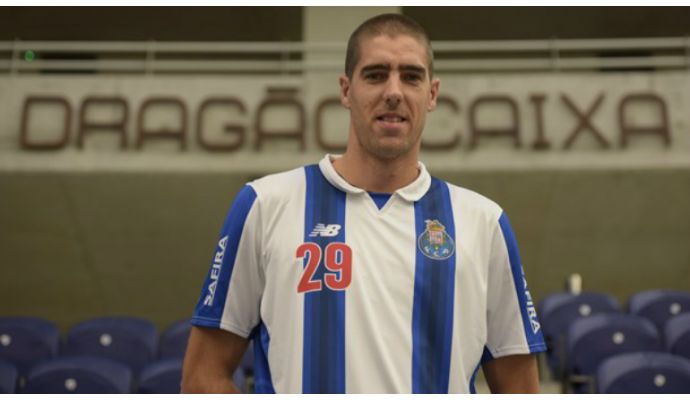 Photo: fcporto.pt
Written by: Rasmus Boysen
The 28-year-old Croatian left back Marko Matic has signed a 1-year contract to the summer of 2017 with the Portuguese top club FC Porto.
The 202 centimeters tall Croat Matic played in the Macedonian top club RK Metalurg last season. He is happy to be a part of Porto:
"I am ready to wear this jersey and I am very happy for my decision. I am ready to work hard and help the club winning."
Marko Matic is now the second Croatian player of FC Porto. His compatriot Nikola Spelic is also a left back, and they spoke naturally together before the decision:
"I spoke to him before the signing of the contract, and he told me that the club is great. He will be a big help for me here in Porto," the Croatian stated to the website of FC Porto.
Marko Matic, who started his professional career in the Bosnian club RK Izvidac Ljubiski, has previously played in top clubs as RK Zagreb and RK Metalurg.
Fact box:
Name: Marko Matic
Date of birth: 25.01.1988
Nationality: Croatian
Position: Left back
Height: 202 cm
Weight: 86 kg
Clubs:
-2012: RK Izvidac Ljubiski, Bosnia
2012-2014: RK Zagreb, Croatia
2014-2015: Mecklenburg-Schwerin, Germany
2015-2016: RK Metalurg, Macedonia
2016-?: FC Porto, Portugal