Istres announces 2 new players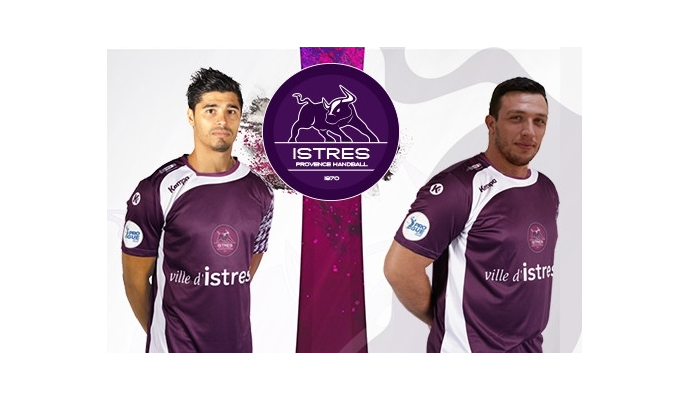 Photo: istreshandball.com
Written by: Rasmus Boysen
The French 2nd League club Istres Provence Handball has signed 2 new players for next season.
Press release from Istres Provence Handball:
Istres Provence Handball is pleased to announce its first two signings for the 2017-2018 season. The playmaker of Billère, Guillaume Crepain (to the left), and the line player of Valence Handball, Branko Kankaras (to the right), will join the club next season for the next two years.
Guillaume Crepain, French, playmaker, 30 years old.
Formed at Ivry, with which he was crowned champions of France 2007, Guillaume Crepain then developed in Tremblay during three seasons. In 2014, the playmaker decides to join the second division and Billère Handball to give a second wind to his career. A true depository of Billère for the last three seasons, Guillaume allowed the Béarn club to fight for three years for the Lidl StarLigue. Guillaume Crepain now joins Istres Provence Handball and move closer to his brother Nicolas, former Istres player and now player of the Martigues Handball.
Branko Kankaras, Montenegrin, line player, 28 years old.
Branko Kankaras, 28-year-old Macedonian line player arrives him from Valence. He will have the heavy task of replacing the Algerian Hichem Kaabeche in departure for the Lidl StarLigue and the USAM Nîmes. Arrived in the Drôme in the summer of 2015, Branko has taken a major importance in the collective of Valence these last two seasons and will bring his combativity and roughness to the collective of Provence.
Istres Provence Handball is at the moment placed 3rd in the French 2nd League, Proligue.