Nenadic is Füchse Berlin's biggest transfer ever!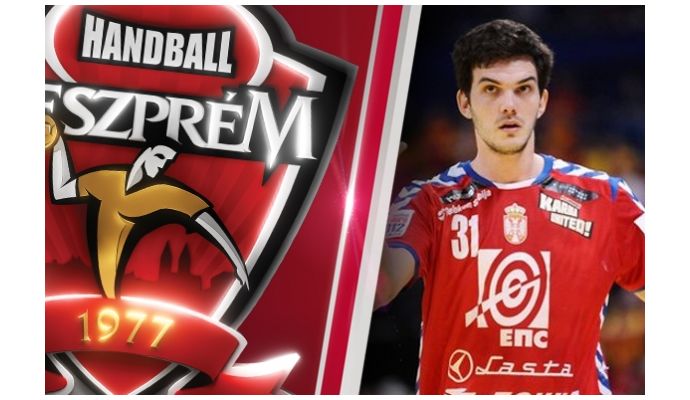 Photo: handballveszprem.hu
Written by: Rasmus Boysen
The transfer of Petar Nenadic from Füchse Berlin to Telekom Veszpém becomes the biggest of the German top club ever, the manager of the club Bob Hanning confirms.
The Christmas began early in the German capital Berlin this year! Yesterday, the transfer of the Serbian national player Petar Nenadic from Füchse Berlin to Telekom Veszprém in January was announced (read more here). And despite the fact that the contract of the 31-year-old Serbian playmaker expired at the end of the season, it will be the biggest transfer in Füchse Berlin's history.
The club from Berlin collects a sensational 500,000 euros transfer for Petar Nenadic! In handball an extremely high sum for a player with only half a year of his contract left. Manager of Füchse Berlin Bob Hanning states the following about the record transfer to the German newspaper BILD: "The Hungarians wanted to have him already in the summer. I asked for a million. Now he has stayed half a year, so everyone can figure out what Veszprem has to pay. Nenadic is our record transfer of all time."
The Bundesliga top scorer of 2015/16 also wanted to leave Berlin in summer. But Hanning refused: "We had no economic hardship and we did not find an equivalent replacement. I wanted to have Aron Palmarsson in exchange, but they did not agree. So Petar stayed with us," says the manager to BILD. Instead, Telekom Veszprém sold Aron Palmarsson to FC Barcelona for more than 1.000.000 euros (read more here).
Fücshe Berlin has already found the replacement of Petar Nenadic. The club has signed the Croatian national player Stipe Mandalinic from RK Zagreb with immediate effect (read more here).
The transfer of Petar Nenadic is also the biggest of Telekom Veszprém. The Hungarian champion has never paid so much for a player before. Furthermore, the transfer is one of the biggest of all time. See the top transfers list here.