Machulla new Flensburg head coach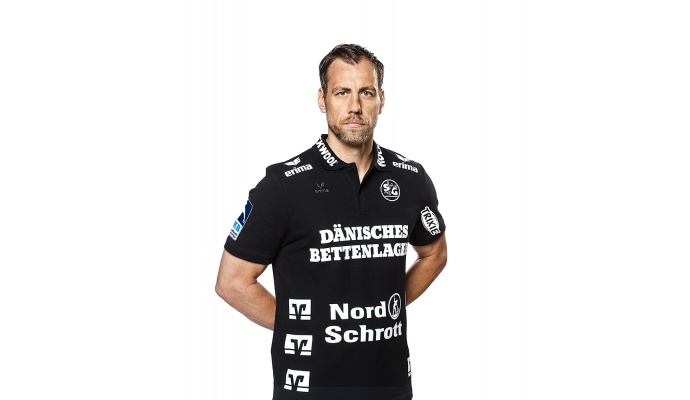 Photo: sg-flensburg-handewitt.de
Written by: Rasmus Boysen
The current assistant coach of Flensburg-Handewitt, Maik Machulla, replaces Ljubomir Vranjes as head coach after this season.
From the upcoming season the 40-year-old current assistant coach of SG Flensburg-Handewitt, Maik Machulla, will be given a 3-year contract as the new head coach of the North German club SG Flensburg-Handewitt. He replaces the current head coach of SG Flensburg-Handewitt, Ljubomir Vranjes, who'll be the new head coach of the Hungarian national team and the Hungarian club Telekom Veszprem after this season.
Since 2012 has Maik Machulla been working as a player and then as assistant coach with Ljubomir Vranjes at SG Flensburg-Handewitt.
The 40-year-old German former playmaker has had a long handball career in Germany. He has played in clubs as SC Magdeburg, HSG Nordhorn and SG Flensburg-Handewitt. Machulla has furthermore played 12 caps for the German national team. He has also been coach in HSG Nordhorn and ASV Hamm-Westfalen.
Press release from SG Flensburg-Handewitt:
SG Managing Director, Dierk Schmäschke:
"I am delighted that we are able to present the new head coach of SG, Maik Machulla, from July 2017 for at least the next three years. Having realized that Ljubomir Vranjes is leaving us, we have immediately started the talks with Maik and in many intensive discussions the decision has been made to entrust Maik Machulla with this important task. He knows the philosophy of SG, he lives for handball, he brings a lot of experience as a player, assistant coach and coach and he enjoys a high acceptance within the team and our entire environment. I look forward to working with Maik."
Maik Machulla:
"I feel very honored and proud that SG has entrusted me with this important task. I will accept them with full passion, with a lot of respect, but also self-confidence. The SG Flensburg-Handewitt is an absolute European top club with a great tradition and a very good environment, professional structures and great, passionate fans. I am looking forward to working with the team and the entire SG environment from July 2017 in a different position. Together with the team, I will work hard to develop this great team over the next few years and keep it at this top European level."