LUGI signs talent from rival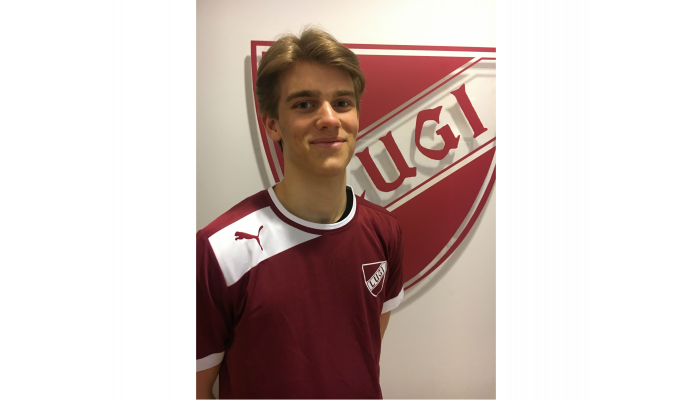 Photo: lugihandboll.se
Written by: Rasmus Boysen
The Swedish League club LUGI HF has signed a contract with the right back of the League rivals IFK Kristianstad, Carl Möllerström.
The 18-year-old talented Swedish right back, Carl Möllerström, leaves the Swedish champions IFK Kristianstad and has signed a 2-year contract with the rivals LUGI HF from next season to the summer of 2019.
He is educated in IFK Kristianstad and has had a positive development in the past year. Carl Möllerström is also a part of the Swedish U19 national team.
"We are very pleased that Möllerström continues his career in LUGI and we found a solution that both studies at Lund University and handball can be combined. I look forward to seeing him in the LUGI jersey for autumn," says Patrik Bengtsson Club Manager in LUGI in a press release.
"After an amazing time in IFK I am ready for new challenges and feel that LUGI is the right option for me. In Lund, I can combine studies with handball, which LUGI are very positive about. I very much look forward to have Axner as coach and has great confidence in him and his ways to develop younger players," said Carl Möllerström.
"Möllerström is a young and very promising right back. With a solid education in the back from the time of IFK Kristianstad I am convinced that during the next season he will be ready to compete for playing time in the first team of LUGI," said the head coach of LUGI, Tomas Axnér
Source: Lugihandboll.se