Champions League grows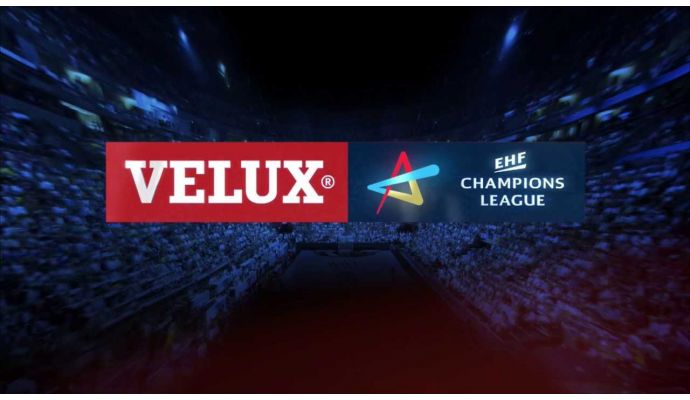 Photo: ehfcl.com
Written by: Rasmus Boysen
Champions League is experiencing strong growth.
Press release from the European Handball Federation:
VELUX EHF CHAMPIONS LEAGUE: LOOKING BACK ON A SUCCESSFUL YEAR
The past year was to prove a pivotal one for the development of the EHF's flagship club competition, the VELUX EHF Champions League.
A new playing system, introduced in the 2015/16 season, saw the number of teams increase to 28 with two groups with each eight teams (A/B) including the top teams of the top leagues and two groups with six teams each (C/D).
The aim: more top level and equal matches, new markets and a higher profile for Europe's premium club competition.
By the end of the season it became clear that these changes had been a success. An additional 200,000 spectators followed the action live in arenas across Europe – the highest number ever in the history of the competition.
The improvement in the competition, together with the commitment of TV partners led to an increase of 50% in the number of hours of match action shown as well as an increase in cumulative TV figures.
Interest in online streaming through the official EHF channel - www.ehfTV.com - also increased tremendously – a 96 per cent increase on the previous season. Over 2.3 million unique users watched more than 108 million minutes of handball live and on demand.
Video content is also at the core of the competition's offering on social media. Engagement rose by 74 per cent and more than 400,000 fans are now following the EHF Champions League across social media, an increase of 50 per cent.
Technological developments at VELUX EHF FINAL4
Sporting highlights included the final events, the VELUX EHF FINAL4, hosted in Cologne for the seventh time, and the Women's EHF FINAL4, which was staged at Budapest for the third time. Both events were amazing spectacles, both decided on penalty shoot-outs in the finals for the first time ever.
The 20,000 fans in the sold-out LANXESS arena in Cologne witnessed a nail biting final, which produced a champion from Poland for the first time, KS Vive Tauron Kielce, who beat Hungarian side Veszprem Handball Club.
The event was broadcast live in more than 80 countries and seen by a TV cumulated audience of more than 53 million, an increase of 43 per cent compared to 2015. Again, those numbers were new records for the EHFM and its long-term TV rights partner MP & Silva.
Fans all around the globe were able to see the VELUX EHF FINAL4 from new perspectives and different angles, thanks to newly implemented technologies such as 360° videos or referee cameras for the live TV feed. Even the referees were supported by a technical innovation, as for the first time in European handball, instant replay was available and used in Cologne.