Maribor finds Zvizej-replacement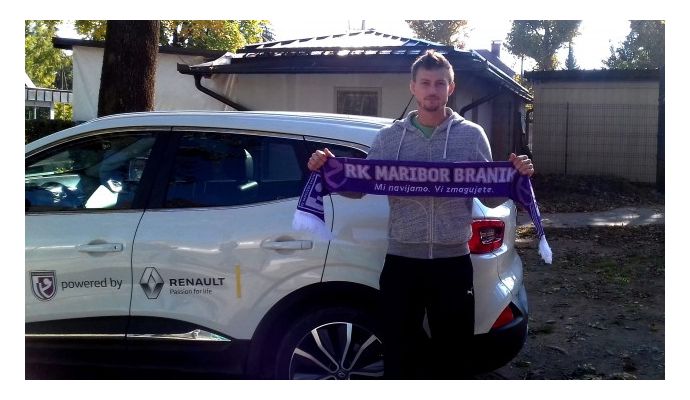 Photo: rk-maribor.si
Written by: Rasmus Boysen
The 27-year-old Slovenian left wing Nikola Ranevski replaces Luka Zvizej as left wing of the Slovenian League side RK Maribor.
Press release of RK Maribor:
Together with David Bogadi, another experienced player, Nikola Ranevski, will form a left wing duo in RK Maribor. He joins the club from the Slovenian 2nd League club RK Rudar.
The 27-year-old player, who comes from Celje, returns to the first league after a one-year experience in the Slovenian 2nd League. After the departure of Luke Zvizej (Luka has signed a 2-year contract with GWD Minden), Nikola Ranevski and David Bogadi will form an experienced duo in the position of the left wing.
"I always wanted to play top handball and I believe I can continue to make progress in my career. By concluding a cooperation with such a well-organized club as the RK Maribor Branik and such a team and a professional staff, I was offered a new opportunity. In Celje, I have gained a lot of experience playing in domestic competitions and European cups, which I will try to redeem in Maribor in my best efforts. I came here glad to help the Maribor handball to places where it was already and even higher." Ranevski said.
"Few people know how difficult it was for me to play at level 1 in Celje, and then go to the 2nd League. Unfortunately, after I failed to agree to extend my cooperation with my club, I was unfortunately unable to find a club at a similar level. However, I persisted and trained, which is now paying off. Obviously, sometimes it is really necessary to step back to get it back up," added the former Slovenian youth representative, who in the last season of RK Rudar had an average of over 7 goals per match.
Nikola Ranevski has participated in the Champions League for several seasons when he played in RK Celje.