Rutenka resume his career!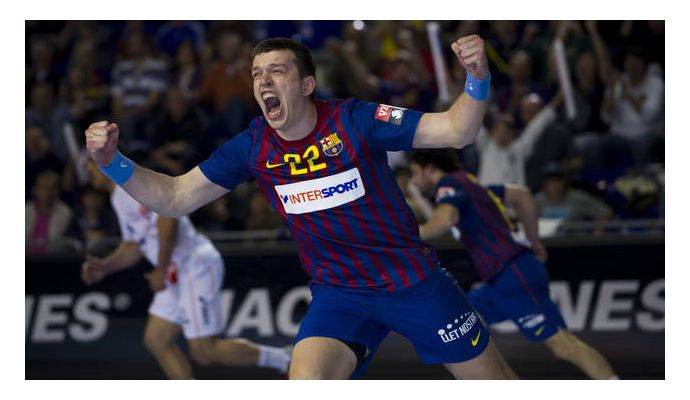 Photo: fcbarcelona.com
Written by: Rasmus Boysen
The Belarusian star Siarhei Rutenka resume his career. He has signed a contract with the ambitious Qatari club Al Qayada for the rest of the season.
The 35-year-old Belarusian left back left the Qatari club Lekhwiya at the beginning of last season. He played in the Belarusian club SKA Minsk at the end of last season, but has since been a free agent.
The ambitous Qatari club Al Qayada has now signed two players with a past in the Spanish top club FC Barcelona. They signed the experienced Qatari goalkeeper Danijel Saric this summer.
The current head coach of Al Qayada, the experienced Slovenian Boris Denic, has a long history together with Siarhei Rutenka both in RK Gorenje Velenje, RK Celje and the Slovenian national team.
For the first time in years Siarhei Rutenka is not selected for the Belarusian national team for the World Championship in France in January.