Wandschneider stays in Wetzlar to 2019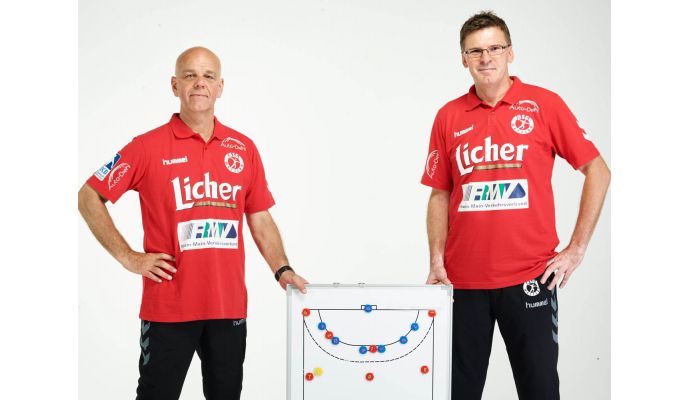 Photo: Wandschneider (to the left) and Camdzic (to the right), hsg-wetzlar.de
Written by: Rasmus Boysen
The head coach of HSG Wetzlar Kai Wandschneider extends his contract with 2 years to the summer of 2019.
The managing director of the Bundesliga club HSG Wetzlar, Björn Seipp, had lastly called it the most important personnel decision for the club, and now it has fallen in to place. The head coach Kai Wandschneider has extended his contract with two more years until 30.06.2019.
The Green-Whites were also able to agree to continue their cooperation with the goalkeeper coach Jasmin Camdzic to the summer of 2019. Wandschneider and Camdzic have been at the HSG Wetzlar for almost five years.