Thümmler stays in Erlangen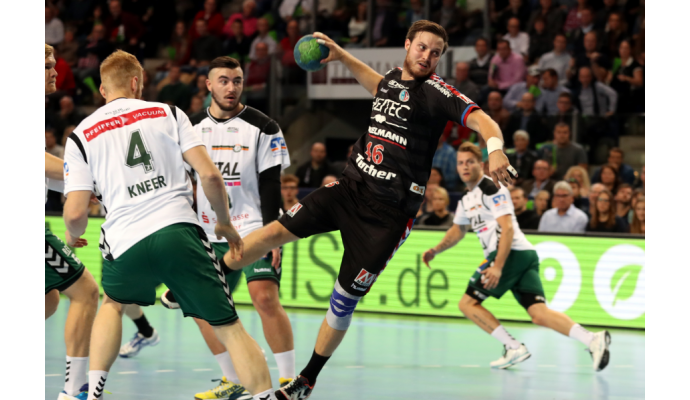 Photo: hc-erlangen.de
Written by: Rasmus Boysen
The 23-year-old German line player of the German Bundesliga club HC Erlangen, Jonas Thümmler, has extended his contract with 1 year to the summer of 2018.
Press release from HC Erlangen:
HC ERLANGEN AND JONAS THÜMMLER EXTENSIONS AGREEMENT
Jonas Thümmler continues to wear the jersey of HC Erlangen. The HC Erlangen and the native of Berlin have extended the contract expiring in the summer prematurely by an additional year until 30 June 2018.
The extremely explosive and hard-core line player is looking forward to continuing the cooperation. "I feel very comfortable in Erlangen and I think that we can still achieve a lot with our team. My aim is to improve my individual progress and to achieve optimal conditions at the HCE," said the right-hander.
Thümmler, who had changed from Füchse Berlin to the Frankish Bundesliga club in December 2014, took over the past two seasons, but especially in the season he played a great deal of responsibility and developed into an important cornerstone for the head coach of HC Erlangen, Robert Andersson.
"Jonas has developed excellently over the last few years. We are delighted that we have been able to retain one of the biggest German talents at the important line player position to the HC Erlangen," commented René Selke, CEO of HC Erlangen, about the contract extension.